Paroles
One foot front, drag it back,
then you start to ball the jack.
You shake and you break and then you sag,
if your partner zigs you're supposed to zag.
Your heart is light, you tap your feet
in rhythm with that ragtime beat.
Pack up your troubles in your old kit bag
and dance all night to the Salty Dog Rag.
Vidéo
La partition Salty dog rag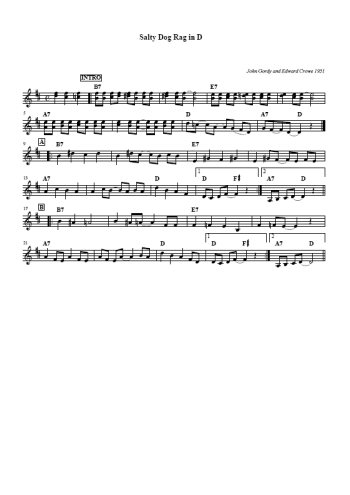 Téléchargez la partition de Salty dog rag avec accords de guitare.
Partition gratuite en PDF